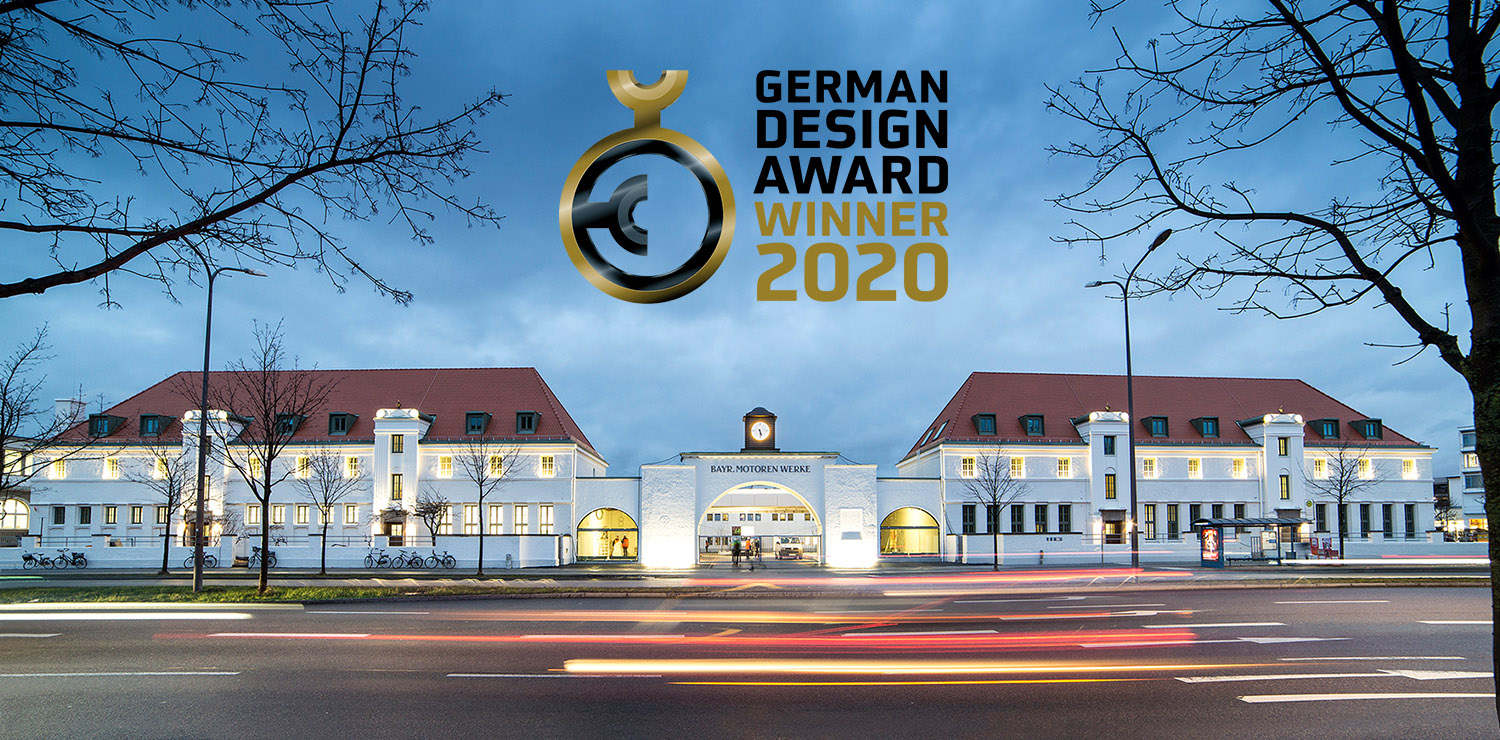 we are german design award winner 2020
At the design competition German Design Award 2020 we were again able to convince the German Design Council with our lighting design for the BMW Group Classic and were awarded a prize in the category Excellent Architecture - Interior Architecture.

The original BMW headquarters, which was transformed into a restoration shop for classic BMWs, received a new, sophisticated lighting design: the illuminated avant-corps at the main gate draws visitors to the workshop and historical hall, where the interior light softly radiates through the glass façade. A hanging luminaire sculpture in Café Mo 66 entices visitors to linger and contemplate the original idea of BMW which the light installation embodies – the enthusiasm for motion.